* fields required for registration; data can be completed in account settings after logging in
** establishment of a student account follows verification of the validity of the student ID card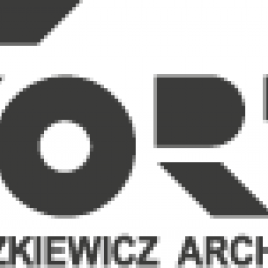 Website

E-mail adress

Address

* click on the selected item to view its data
Fort Taraszkiewicz Architekci
FORT architectural studio as a limited liability company has been operating since 1989. In 2017, the company was split, resulting in the establishment of Fort Taraszkiewicz Architects.
Fort Taraszkiewicz Architekci is a private limited liability company. Its sole shareholders and main designers are architects Antoni Taraszkiewicz and Karolina Taraszkiewicz. The design team includes a number of architects, and the studio is in constant cooperation with specialists in all industries involved in the investment process.
The company's main areas of activity are the design of public buildings and residential complexes, as well as interior design. During the many years of activity, FORT studio designers have worked with numerous Polish and foreign investors and designers, including those from Denmark, France, Spain, Germany and the USA.
FORT architects have successfully participated in numerous urban-architectural competitions and tenders. For their work, the designers have been honored with many prestigious awards and prizes. In addition, Antoni Taraszkiewicz and Karolina Taraszkiewicz are employees of the Faculty of Architecture at the Gdansk University of Technology.