* fields required for registration; data can be completed in account settings after logging in
** establishment of a student account follows verification of the validity of the student ID card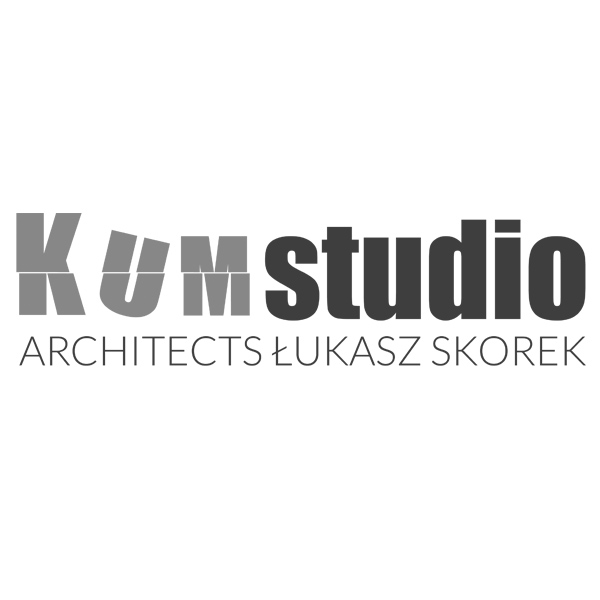 Website

E-mail adress

Address

* click on the selected item to view its data
KUMstudio Łukasz Skorek
KUMstudio is an architectural office engaged in unlimited architecture design, investment consulting, interior design and construction, and original furniture and design, that is, it adopts a multidisciplinary character. Their primary goal is to treat each client or investor and the related investment issue individually. They approach each topic with full commitment, regardless of its size or complexity, taking into account legal, economic and aesthetic considerations.
The studio develops comprehensive projects for each investment, starting with the analysis and evaluation of the legal status of land plots and the possibility of their development, the development of an architectural concept, functional program, multi-discipline construction project, multi-discipline detailed design, interior design, technical specifications, cost estimates, up to the exercise of author's supervision at the construction site.
"All projects created in our studio have an individual and authorial character," he said. - Łukasz Skorek; creator of KUMstudio, an authoritative, Krakow-based studio.
Founding architect Lukasz Skorek was the winner of the Europe 40 under 40 award for 2019, recognizing European architects; The European Centre of Architecture Art Design and Urban Studies and The Chicago Athenaeum: Museum of Architecture and Design.
Architektura & Biznes
– articles