* fields required for registration; data can be completed in account settings after logging in
** establishment of a student account follows verification of the validity of the student ID card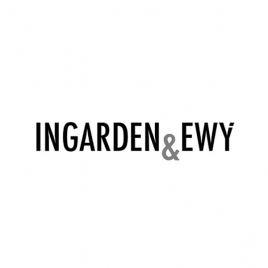 Address

* click on the selected item to view its data
Ingarden & Ewý Architekci Sp. z o.o.
Ingarden & Ewý - a proprietary design studio founded in 1998 by Krakow architects Krzysztof Ingarden and Jacek Ewý who have been working together for over 20 years - previously as part of the JET Atelier office, established in 1991.
The domain of the Ingarden & Ewý office is innovative designs of public buildings, among which we can mention the ICE Krakow Congress Centre (2014), the Malopolska Garden of Art (2012), the Manggha Museum of Japanese Art and Technology realized in cooperation with Japanese architect Arata Isozaki (1994), the Polish embassy in Tokyo (2001), the Polish pavilion at the EXPO 2005 Aichi exhibition (2005) and many Krakow buildings: Wyspianski 2000 exhibition and information pavilion (2007), Rondo Business Park office center (2008), Garden of Experience in the Aviators Park (2008), Papal University library (2010).
In addition to public buildings, Ingarden & Ewý studio has created many unconventional residential, office, retail and industrial projects appreciated by the architectural community, investors and users.
Architektura & Biznes
– articles