* fields required for registration; data can be completed in account settings after logging in
** establishment of a student account follows verification of the validity of the student ID card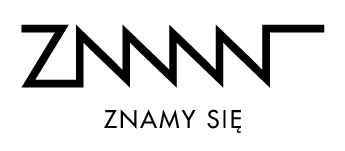 Website

E-mail adress

Address

Phone number

* click on the selected item to view its data
architects
Znamy się
WHAT SETS US APART
We know ourselves is an architectural office in Wroclaw, where creative projects are developed with a clear idea. We create out-of-the-box ideas that give a space individual character and coherence.
OUR APPROACH
We do everything from start to finish. We focus on designing the whole, in which we take care of the smallest details. We carry out each project with a high level of commitment, and our Investors always have our full attention.
ARCHITECTURAL OFFICE
We know each other was founded by a group of friends who graduated from the Faculty of Architecture at Wroclaw University of Technology. Each of us is different, but we are characterized by humor, energy and creativity.
We are engaged in the design of architecture and interiors of various functions. We are happy to take on new challenges.
Architektura & Biznes
– articles