* fields required for registration; data can be completed in account settings after logging in
** establishment of a student account follows verification of the validity of the student ID card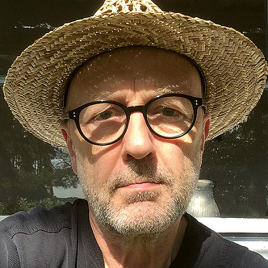 Email

* click on the selected item to view its data
Jacek Dominiczak
Jacek Dominiczak works on the idea of ethics of architecture, is the author of the theory of the "Dialogic City" and the constructor of tools to help in its design: "Urban Grid Method and Local Identity Code." He is a practitioner of these ideas and theories: he presents them in public performance lectures and exhibitions, writes in books and magazines, and designs when the idea has a chance of realization. For 12 years he worked on the road: he lectured and taught dialogic design in the US, Mexico and Portugal. With the help of Fulbright and Kosciuszko Foundation programs, European SEAS and CORNERS programs, he researched places and cities.
All of his practices have resulted in such events as "The Code of Local Identity of the City of Fremantle" in Australia (2009), the installation "Deley(er)ing Facade" in the Polish Pavilion at the 9th International Architecture Exhibition in Venice (2004), the realization of the interiors of "Centre for Contemporary Art LAZNIA 2" in Gdansk (2012), the exhibition DEFORMA. "Intimacy of the Dialogic City" at the Gallery of the City of Gardens in Katowice (2015), the book "Dialogic City and other scattered texts" was published (2016), performative lectures "Rethinking the City. The Dialogic City in the Face of Reality" (2015).
Jacek Dominiczak is a professor of art and IARP architect. At the Academy of Fine Arts in Gdansk he leads the Urban Interior Design Studio dedicated to the study of the potential of the architecture of the Dialogic City.
He currently lives and works in the Main City of Gdansk.