* fields required for registration; data can be completed in account settings after logging in
** establishment of a student account follows verification of the validity of the student ID card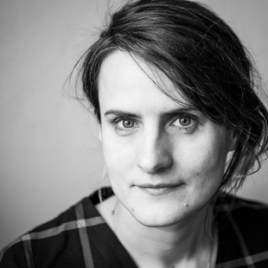 * click on the selected item to view its data
Lidia Pańków
A journalist, editor, columnist and author of books. She deals with visual culture and issues of space - its impact on individual and collective identity, the dynamics of the interrelationship of buildings, places and users.
She has published in Dwutygodnik.com, Znak, Herito, Wysokie Obcasy, Szum.
In 2016 her debut collection of reportages "Blocks in the Sun. A Little History of North Ursynów" (Czarne Publishing House).
She is working on a collection of reportages and essays about attempts to restore memory and rebuild the multicultural identity of the Jewish-Polish resort town of Otwock.
Architektura & Biznes
– articles