* fields required for registration; data can be completed in account settings after logging in
** establishment of a student account follows verification of the validity of the student ID card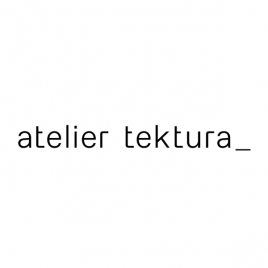 Address

* click on the selected item to view its data
Atelier Tektura Sp. z o.o.
Atelier Tektura studio was established in 2007 in Warsaw. Today it functions with three partners, architects Michał Kozielewski, Barbara Kozielewska and Mateusz Kluczek.
The professional output of the office includes numerous realizations, concepts, analyses, functional-utility programs and competitions. Due to our education and diverse experience, we have a wide range of competencies gained in the French market and in Poland in the design of public buildings, especially for health care, office, residential, hotels or facilities for the cultural sector.
Architektura & Biznes
– articles