* fields required for registration; data can be completed in account settings after logging in
** establishment of a student account follows verification of the validity of the student ID card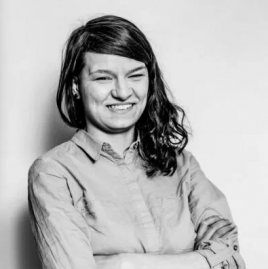 * click on the selected item to view its data
Anna Kotowska
Anna Kotowska - architect, urban activist, head of the City department at Jaz+Architekci dealing with the design of public spaces.
In designing, she tries to take into account the needs of future users. She cooperates with sociologists and environmental psychologists.
Outside of her professional work, she is involved in defending modernist heritage, including the Zoliborz stadium in Warsaw's Save Marymont.
Architektura & Biznes
– articles