* fields required for registration; data can be completed in account settings after logging in
** establishment of a student account follows verification of the validity of the student ID card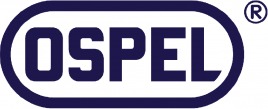 Website

Email

Address

Phone number

* click on the selected item to view its data
OSPEL S.A.
Z.S.E "OSPEL" Joint Stock Company has been one of the leading manufacturers of electrical installation equipment in Poland for over sixty years.
It has a very wide range of products, such as: flush-mounted switches and sockets, surface-mounted switches and sockets, extension cords, connecting cables, bells and chimes, splitters, taps, plugs, boxes and other electrical installation accessories. All of the Company's products have safety certificates confirming that the products comply with the applicable standards.
For years, the company "OSPEL" has gained recognition in the eyes of individual customers and installation companies, thanks to its high quality and design solutions. We place particular emphasis on modernity, safety and aesthetics of products.
Since 2000, we have held the ISO 9001:2015 Quality Management System certificate in the following areas: design, manufacturing, distribution of products and plastic and metal processing services.
Produkty dla Architekta
– articles
Products for Home
– articles
BIM Library
– articles