* fields required for registration; data can be completed in account settings after logging in
** establishment of a student account follows verification of the validity of the student ID card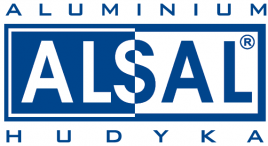 Website

Email

Address

Phone number

* click on the selected item to view its data
ALSAL Spółka z o.o. Sp. K.
ALSAL is one of the leading Polish companies producing and assembling system and non-system aluminum and glass structures for the construction industry.
We are currently a leader in the design, manufacture and installation of building elements such as aluminum facades, aluminum systems for the construction industry, windows and doors. We owe our position to our experience, our partners - customers, suppliers and employees - and the technologies we use.
The technologies we use and the machinery we own, together with our skills, allow us to carry out customer orders using both system solutions and highly individualized specialized and often complex projects. We take care of the high quality of our aluminum and glass constructions always using the most up-to-date systems and standards of quality control at every stage of the creation of our products, from the creation of the project based on architectural drawings, through ordering the highest quality raw materials and semi-finished products to the use of advanced, most efficient in every respect technologies for processing and joining glass and aluminum. We consult with our partners to select the best and most economically, energetically and aesthetically viable solutions, and we are always open to any suggestions and questions to help realize your vision, which can take decades to materialize.
Produkty dla Architekta
– articles