* fields required for registration; data can be completed in account settings after logging in
** establishment of a student account follows verification of the validity of the student ID card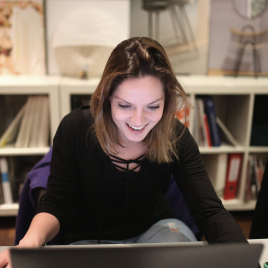 * click on the selected item to view its data
Marta Pigłowska
Graduate of the Academy of Fine Arts in Gdansk. Interior designer. Strongly associated with
Tricity. In designing she asks herself about the atmosphere, the mood of the place, the relationship between spaces. She continues to expand her skills by taking part in numerous architectural competitions. She strives to ensure that the architecture she designs is called
timeless. Outside of architecture, she is fascinated by linocut. A lover of travel and books. W
In her free time she explores the secrets of yoga and meditation, listens to the sounds of nature in the nearby forests.
In love with the underwater world.
Architektura & Biznes
– articles