* fields required for registration; data can be completed in account settings after logging in
** establishment of a student account follows verification of the validity of the student ID card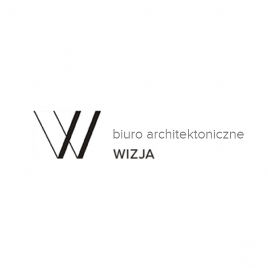 Address

* click on the selected item to view its data
Wizja Sp. z o.o. Biuro architektoniczne
Wizja" Ltd. The architectural office was founded by Stanislaw Deńko and American architect Glenn Lewis in 1993. At the time, Stanislaw Deńko had just returned from the United States, where he was invited by Professor Bill Rudd, dean of the College of Architecture at the University of Tennessee in Knoxville, to teach urban and architectural design there. After three years of teaching practice, he returned to the country to set up an architectural office under new political conditions, and therefore with new prospects for practicing the profession.
As suggested by the word "Vision" in the studio's name, its activity is based on a deeply considered, "visionary" attitude to the shaping of space understood as a continuum: from the scale of the smallest interiors and objects, through more significant buildings, ending with the scale of the city and its form in the urban and planning dimension.
The foundation of the studio is primarily the experience of its leader, who, however, always leaves junior associates a great deal of freedom to create visions and develop them in the design process. Final decisions are made together, right up to the stage of realization of individual works.
Architektura & Biznes
– articles