* fields required for registration; data can be completed in account settings after logging in
** establishment of a student account follows verification of the validity of the student ID card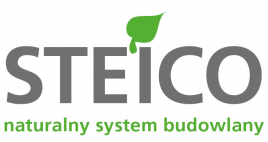 Website

Address

* click on the selected item to view its data
STEICO CEE Sp. z o.o.
STEICO refines the wood raw material into perfect thermal insulation and construction materials. The STEICO system includes a complete set of solutions that are necessary for a building. This gives investors and contractors maximum security and guarantees the construction of buildings that meet the highest requirements.
STEICO system houses are particularly energy-efficient, healthy to live in and durable. Thanks to professional and production prefabrication, houses are erected in a very short time.
STEICO prefabrication - is a state-of-the-art technology involving the production of wall, roof and floor elements. The basis of this process is a project made together with a local contractor. STEICO's technical department will prepare the production documentation under prefabrication according to the construction project. In the end, each element will be matched to the millimeter. This guarantees the highest precision, safety and durability of the building for years to come.
SERVICES OF LOCAL STEICO PARTNERS:
Consulting and customer service
Building planning and drawing in modern CAD-Work software
Assistance in handling the building permit process
Implementation of projects with prefabricated STEICO elements
Each building is individually designed and tailored to the customer's wishes.
Architektura & Biznes
– articles
Produkty dla Architekta
– articles
Products for Home
– articles