* fields required for registration; data can be completed in account settings after logging in
** establishment of a student account follows verification of the validity of the student ID card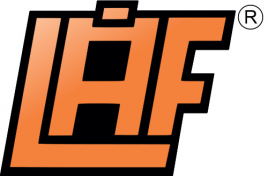 Website

Email

Address

Phone number

* click on the selected item to view its data
LAF-POLSKA
LAF was founded in 1990 and has been in the market since its establishment as a manufacturer of stainless steel products. Our products are widely used in all industries, especially in the food industry, which requires high hygienic standards. Among the main products are stainless steel drainage systems, which the company has been producing since 1992. Today we comprehensively supply, among other things, floor drains, linear shower and industrial drains, point drains or anti-slip gratings.
Since 1993, the company has also been manufacturing stainless steel doors that meet the demanding criteria of our customers. The company also supplies companies in the food industry with stainless steel products such as tables, sinks, hinges, racks, carts, etc. At meat processing plants, we carry out the assembly of transport queues including the production of their individual parts.
The main goal of the company is the satisfaction of our customers and this is the main motive of the company's philosophy. We are open to your initiative and together with the long experience of our employees we are able to create products tailored to the individual demanding needs of each customer. We have management systems structured to meet orders in the shortest possible timeframe. Proof of this is the ISO 9001:2001 quality management certificate we obtained in February 2004.
Produkty dla Architekta
– articles