* fields required for registration; data can be completed in account settings after logging in
** establishment of a student account follows verification of the validity of the student ID card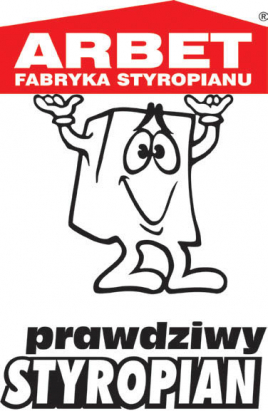 Website

Email

Address

Phone number

* click on the selected item to view its data
Fabryka Styropianu ARBET
Operating since 1990, Fabryka Styropianu ARBET is Poland's leading manufacturer of polystyrene foam in the country and one of the largest in Europe.
The ARBET Styrofoam Factory is a modern enterprise with as many as five production plants, located all over Poland in such a way that any order can be quickly and easily delivered to any location.
The company's main products are polystyrene boards for the construction industry, polystyrene blocks and shaped pieces, the size and spatial form of which can be tailored to specific customer needs. Each of the factories produces a full range of polystyrene boards, and all of them operate on the basis of procedures that allow standardization of the product guaranteeing repeatability of technical parameters.
The ARBET factory has been using the "Real Styrofoam" brand for years.
Architektura & Biznes
– articles
Produkty dla Architekta
– articles
Products for Home
– articles