* fields required for registration; data can be completed in account settings after logging in
** establishment of a student account follows verification of the validity of the student ID card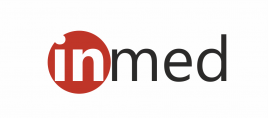 Website

Email

Address

Phone number

* click on the selected item to view its data
INMED-Karczewscy sp z o.o. sp k.
INMED-Karczewski company has been on the market since 1996. Many years of experience in the medical industry allows us to have a good understanding of its conditions and needs, which is why we provide our customers with the highest quality medical devices and provide services at the highest level. Our advantage is a team of competent and experienced specialists who work to ensure that the solutions we offer fully satisfy you.
Our company's offer includes the sale and installation of medical products - such as medical gas installations, bedside panels or ceiling columns. We carry out orders for hospitals and other medical facilities from all over the country, Europe and the world. We focus on the highest quality and innovation - our work and commitment have been rewarded, among others, with a Quality Certificate in 2014, 2015, 2016 and a nomination by the Institute of Industrial Design for the 2014 Good Design award for the MERYwall bedside panel.
INMED's offer includes, among others:
Operating theater equipment
Patient room equipment
Intensive care room equipment
Workstation equipment
Quality management system
We have implemented the ISO 9001 quality management system and the ISO 13485 quality management system for medical device manufacturers. The medical devices we manufacture are CE certified. We are constantly improving our production processes, perfecting our working methods and continuously upgrading our production equipment to ensure the full satisfaction of our customers.
Produkty dla Architekta
– articles