* fields required for registration; data can be completed in account settings after logging in
** establishment of a student account follows verification of the validity of the student ID card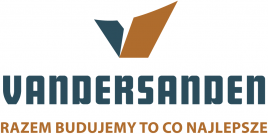 Website

Address

* click on the selected item to view its data
VANDERSANDEN
The family-owned Vandersanden company has been in business for more than 90 years. The mission guiding the founders is to create beautiful streets, squares and other properties in accordance with the vision of clients. Cooperation with investors is based on trust and a flexible approach to individual needs. Buyers can benefit from a wide range of products and services.
Vandersanden brand products
Among Vandersanden brand products, the most recognizable are:
bricks,
tiles,
jointless bricks,
fittings,
clinker paving.
All products come in a wide range of colors and different textures. For example, you can choose from scratched, sand or raw surfaces. They are durable and resistant to external influences.
Technologies used
The technologies used by Vandersanden are in accordance with the company's sustainability policy. The company has been awarded ISO 14001 certification for its operations, which confirms its commitment to environmental protection and its credible inspections.
Produkty dla Architekta
– articles
Products for Home
– articles