* fields required for registration; data can be completed in account settings after logging in
** establishment of a student account follows verification of the validity of the student ID card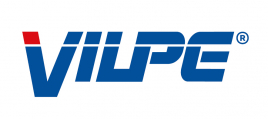 Website

Email

Address

Phone number

* click on the selected item to view its data
Vilpe Poland Sp. z o.o.
VILPE - an innovative pioneer in the construction market
VILPE's goal is to bring better indoor air, energy efficiency and structural sustainability to all buildings. At VILPE Oy, we believe that everyone has the right to breathe fresh air in any building where they spend time: at home, at work or at school.
For more than 45 years, we have designed and manufactured ventilation and roofing solutions that promote responsible construction. Fresh indoor air and structural longevity motivate us in our daily work and create the pioneering spirit of VILPE Oy.
Produkty dla Architekta
– articles
INSPIRATIONS
Air conditioning units to suit your needs
In response to the needs of customers in the air handling unit market, VBW Engineering has a sectional air conditioning system that allows selected functional sections to be tailored to individual facility and customer requirements. VBW Engineering
[...]
Rotenso RVF air conditioning systems for commercial buildings
Modern, highly efficient and energy-saving Rotenso RVF air conditioning systems are ideal for numerous offices, prestigious hotel and restaurant facilities and public buildings. Rotenso air conditioning units are an excellent choice for commercial
[...]
Twinson terrace - an ecological alternative to stone or natural wood
What sets Twinson brand decking boards apart? The combination of wood and PVC, and with it the most important advantages of these two materials: beautiful, natural appearance, as well as durability and resistance to wear and biodegradation. Twinson
[...]