* fields required for registration; data can be completed in account settings after logging in
** establishment of a student account follows verification of the validity of the student ID card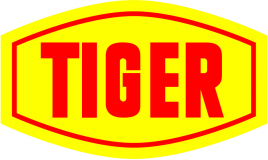 Website

Email

Address

Phone number

* click on the selected item to view its data
TIGER Coatings Poland Sp. z o. o.
TIGER Coatings is a professionally managed, family-owned company with 8 production facilities worldwide, 3 R&D centers and about 50 sales offices. With our core brands TIGER Drylac® Powder Coating, TIGITAL® Ink & Powders for industrial digital printing and TIGITAL® 3D Materials, we create high-quality, value-added surfaces.
TIGER's corporate culture
We develop and manufacture only environmentally friendly and efficient products that correspond to the state of the art, thus remaining true to our core principles: high quality standards - environmentally friendly and innovative products - short delivery times - high flexibility - excellent customer service. Customers are at the center of all our efforts and activities. What we do centers around service and the consistent implementation of this principle - both with internal and external customers.
We have achieved market leadership status thanks to our committed, loyal, communicative and technically knowledgeable employees. New skills such as team-readiness, responsibility and the ability to learn independently are indispensable for success in an ever-changing environment.
We win customers with innovative solutions and delight them with TIGER's service, quality and flexibility.
We are close to our customers and develop global partnerships through our worldwide network.
We offer competitive standard solutions and also offer special solutions for high-tech products and applications. This is how our customers perceive us.
Produkty dla Architekta
– articles