* fields required for registration; data can be completed in account settings after logging in
** establishment of a student account follows verification of the validity of the student ID card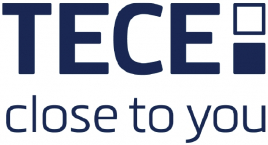 Address

* click on the selected item to view its data
TECE Sp. z o.o
As a global manufacturer of sanitary and plumbing systems, we take seriously our promise to remain "close to you."
We are an independent, family-owned company that has remained close to people for more than 30 years. It is through our openness, curiosity and understanding of user needs that we are able to offer carefully considered products and services that improve the quality of life.
Water is our element.
What is the basic operation of TECE products? On bringing water in and out of the building, all with the pioneering spirit so characteristic of TECE solutions.
Products for Home
– articles